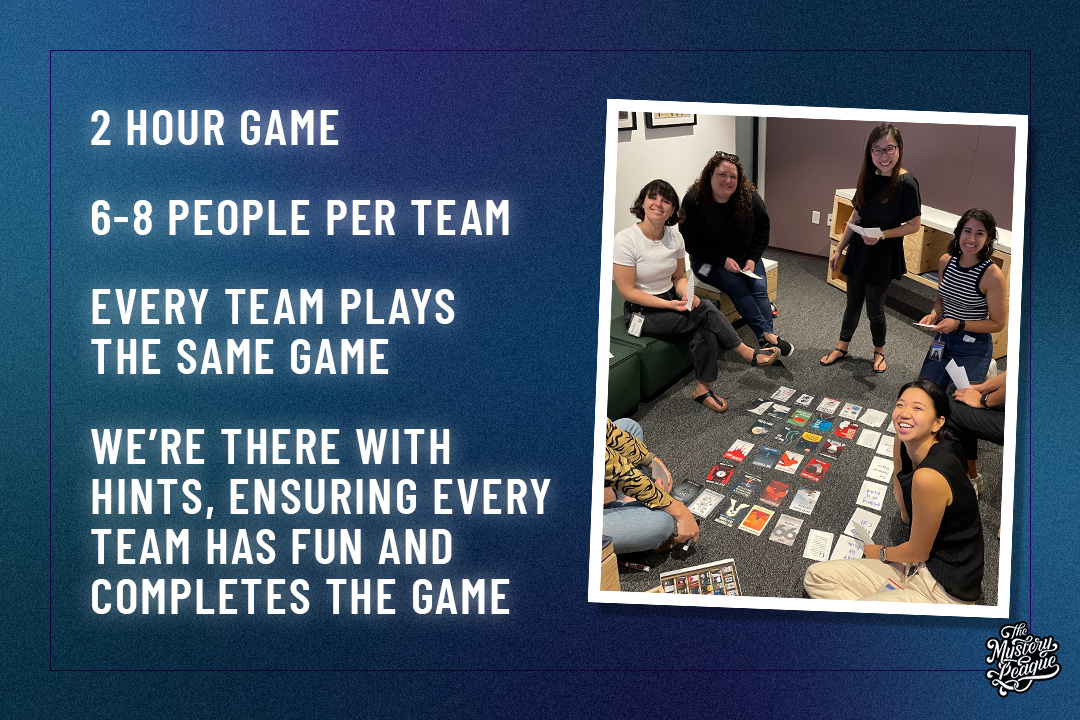 A common sight: smiling faces and the satisfying sounds of cracking a puzzle.
You can think of the game as an entire escape room packed into a box and delivered to your workplace or bar of choice. It can work for groups as small as 5 and as large as 500.
Players are broken up into teams of 6-8, and play the game for about two hours. We are on site, giving hints and making sure all teams are having fun.
Every team will play the same game, and every team will finish. After the game, the host is available to facilitate a discussion on how the event went, and point out places where teams communicated well — and not so well.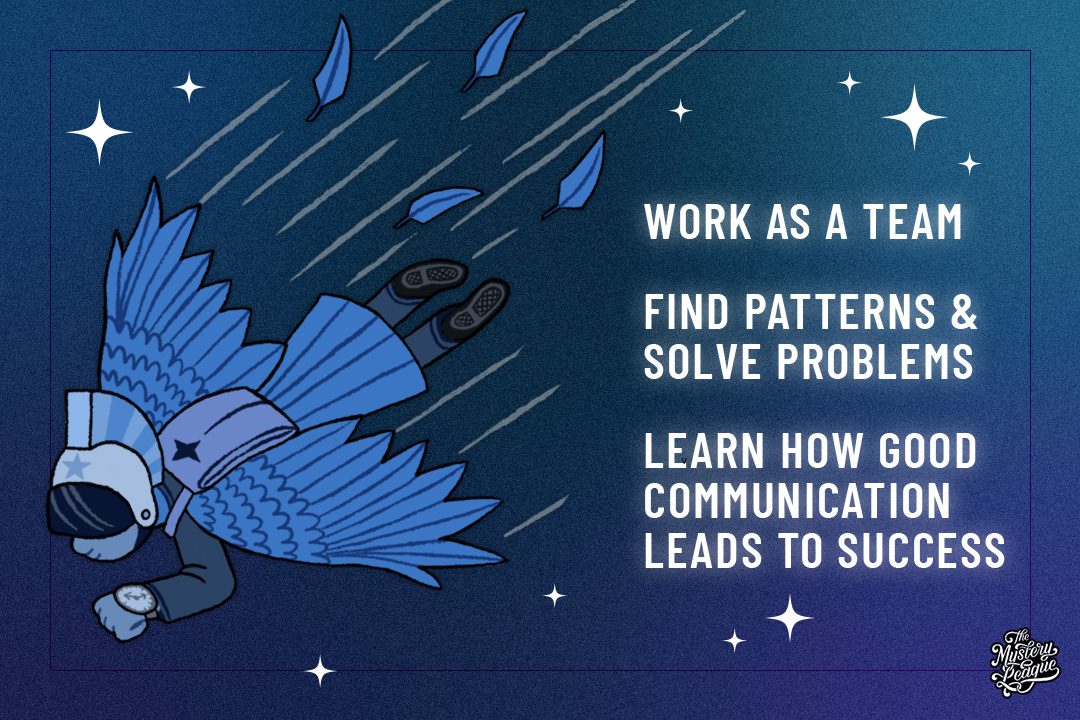 The game is designed to get teams to work together, one step at a time.