Ten terrible creatures, each from an alternate dimension, have been let loose to wreak havoc on our town. The culprit's identity and motives are unknown. Hunters have been on the case, snooping around town and collecting evidence. But they too have vanished, leaving just their locked briefcases behind. You will need to break into the briefcase, find the creatures, and figure out who is causing all this mayhem.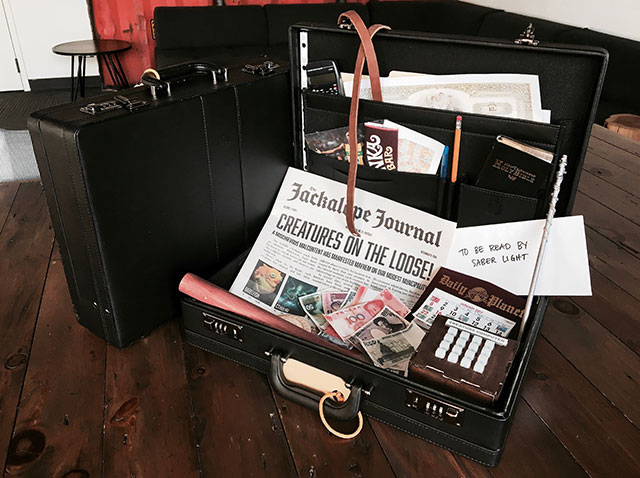 Unlock the briefcase, and a trove of artifacts spill out. Your job: figure out how they go together.
Inside the briefcase you will find all the tools you need to solve the mystery, including (but not limited to): a newspaper, a magic wand, a bible, a calculator, a wallet of money, a pile of stocks, a Wonka bar, a leather strap, a code wheel, a map, and an enigmatic computer.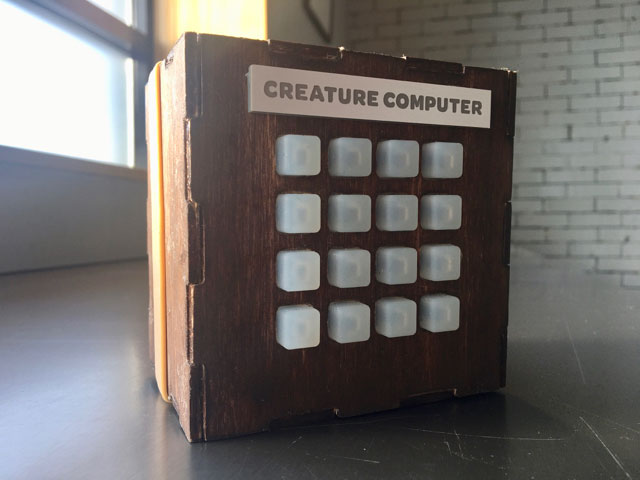 The centerpiece is a handmade computer, custom built for this game. It sits encased in a wooden box, silently waiting for you to give it the right inputs so it can spill its secrets.