They Tell Me You Are Corrupt
This game is inspired by Chicago's reputation for rampant political corruption. Teams of 3-5 are given a map indicating ten bribe money drops. At each drop, a bag is waiting, and inside the bag are clues about which alderman is being bribed.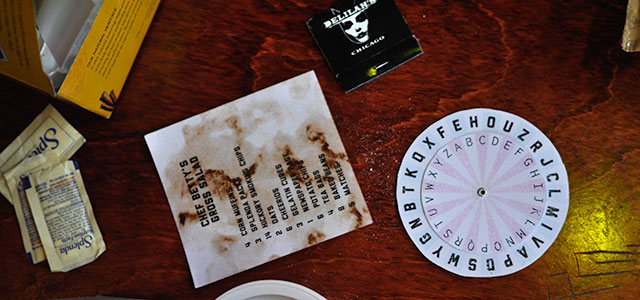 Found inside a grocery bag: a dirtied-up recipe, a pack of matches, a decoder wheel, and lots of groceries.
Puzzles range from a cigar box full of LEGOs to a grocery bag stuffed with groceries, from a mysterious game of Scrabble to an iPod playing a series of unusually remixed songs.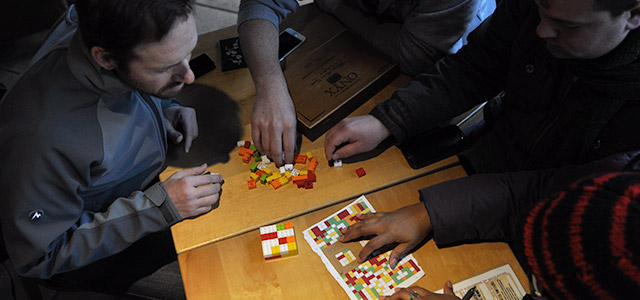 A team puzzles out what to do with all these LEGOs.
At the end, teams gather together to collect and analyze the information they've gathered, and to get one final puzzle. But this one might require working together in ways they don't expect.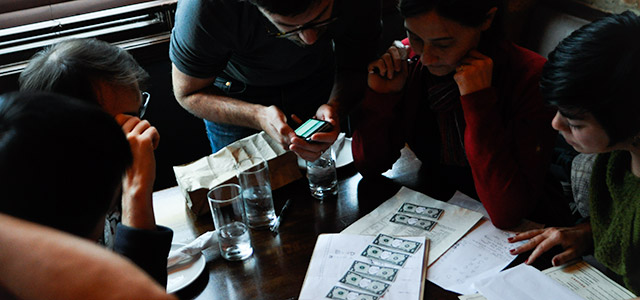 Teams get a bag of what appears to be money, but they're not told what to do with it.
This hunt is all about:
Teamwork. In order to solve the puzzles within the time limits, players will need to lean on each other's skills.
Communication. Teams that talk through everything find the hidden connections in seemingly inscrutable clues.
Leadership. Parts of the hunt require that an individual take control of a chaotic situation.
Pattern recognition. At the core of every puzzle is a hidden pattern, waiting to be decrypted.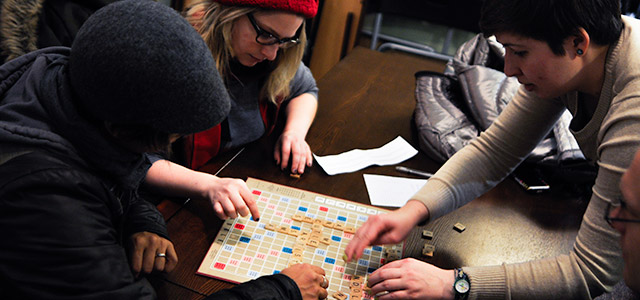 Just a regular ol' game of Scrabble, certainly not embedded with a hidden message.
They Tell Me You Are Corrupt is great for 35 - 60 people. Contact us for prices or if you'd like to learn more. ↓